A couple of my favorite restaurants in the Arcadia area offer a version of this Tuscan kale salad, and I've made it a handful of times throughout the years.
Just like the name suggests, this colorful and perfectly textured Arcadia-inspired Tuscan Kale Salad is inspired by one of my favorite salads. A bright bowl of kale, grapes, quick preserved lemons, roasted red peppers, sunflower seeds and parmesan are tossed in a bright citrus vinaigrette.
Between this and the Peachy, Strawberry and Prosciutto Arugula Salad, it's clear I love a colorful and flavorful salad.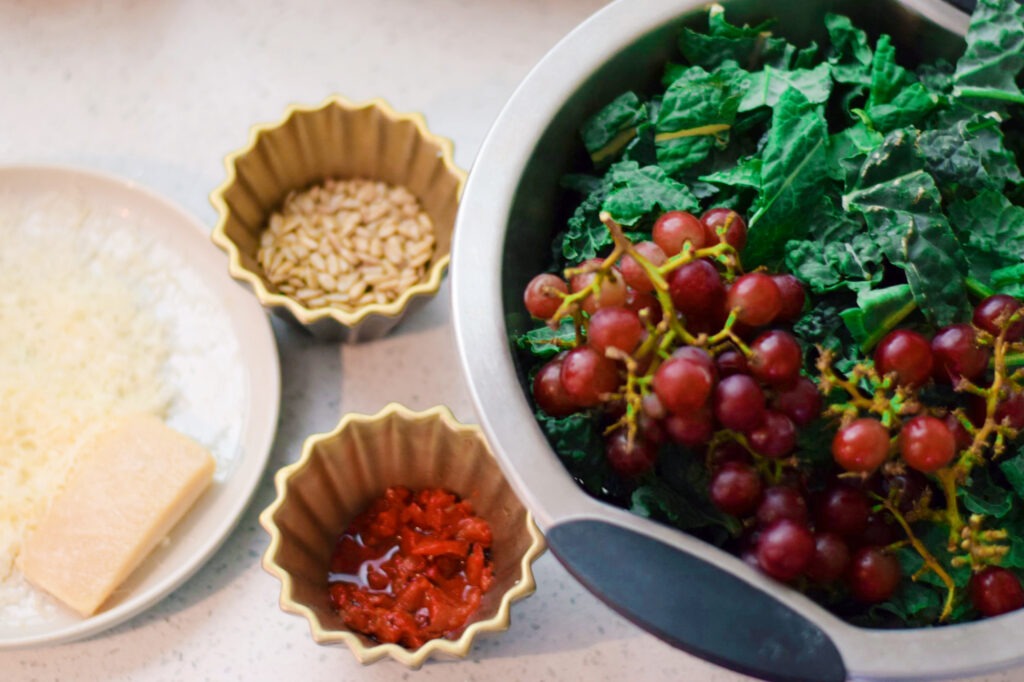 Variations of this salad can be found scattered on several Phoenix-area restaurant menus. The main one that comes to mind though, is the one that's found at La Grande Orange and sister concept Ingo's Tasty Food in Arcadia.
For this recipe, I had the help of my little sous-chef in training.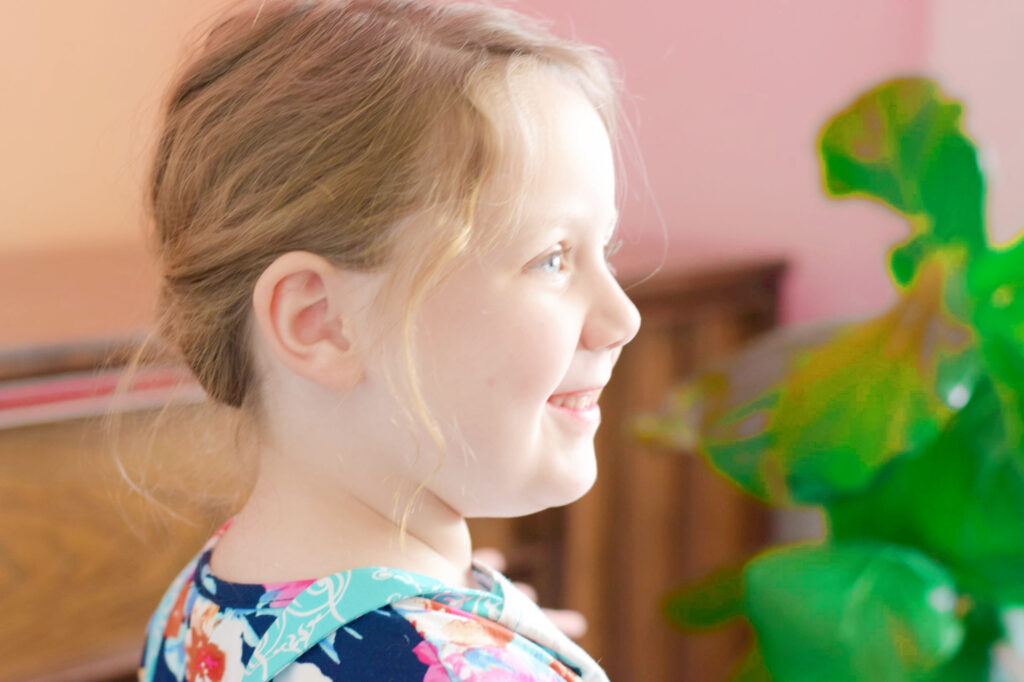 Prep the ingredients
Although this salad is super easy, it does take a little prep. Here's what you'll need to make this salad.
What you need for the salad:
Tuscan Kale (pre-shredded preferred)
1 large lemon
Red grapes sliced in half
Roasted red peppers sliced
Parmesean
Sunflower seeds
Cooked quinoa or Israeli couscous (optional)
For the citrus dressing:
For the Tuscan kale, I bought mine pre-shredded. If you have whole-leaf Tuscan kale, I would suggest shredding it for this recipe. Really, any kale salad recipe. It's my personal preference, but I think it just helps the salad blend together better.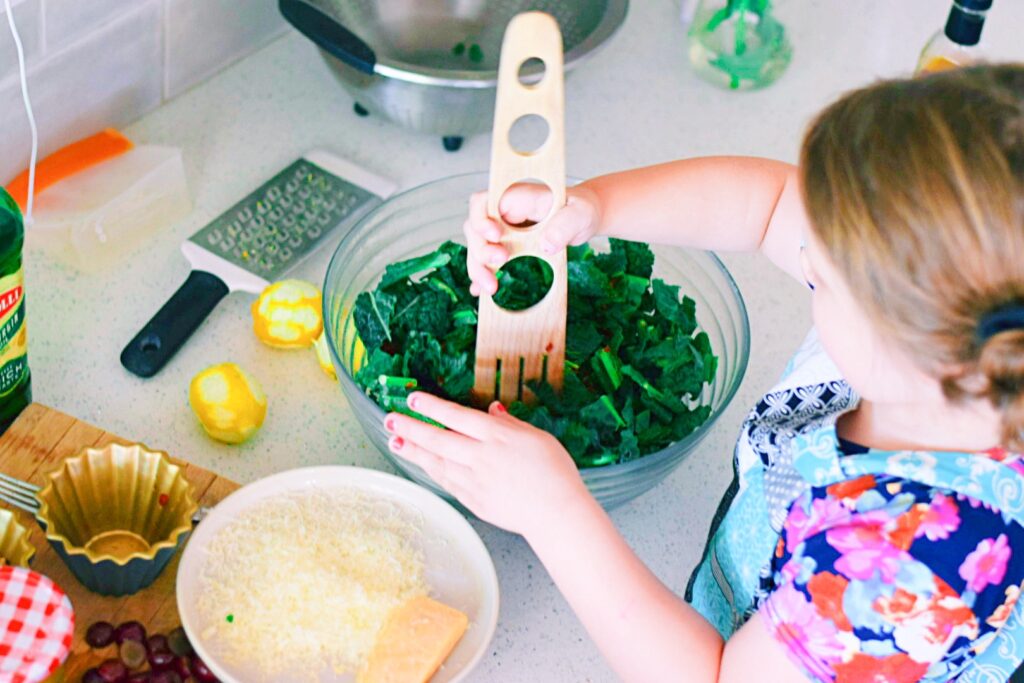 If you don't have pre-shredded kale I would recommend one extra step. Place the whole leaves of kale in a gallon-sized ziplock bag and drizzle it with olive oil. Now, this might seem kind of funny, but you're going to massage the kale and then slice it up.
You can make your salad a little heartier with quinoa or Israeli couscous. If you choose to do that, you'll want to cook and cool before making the salad.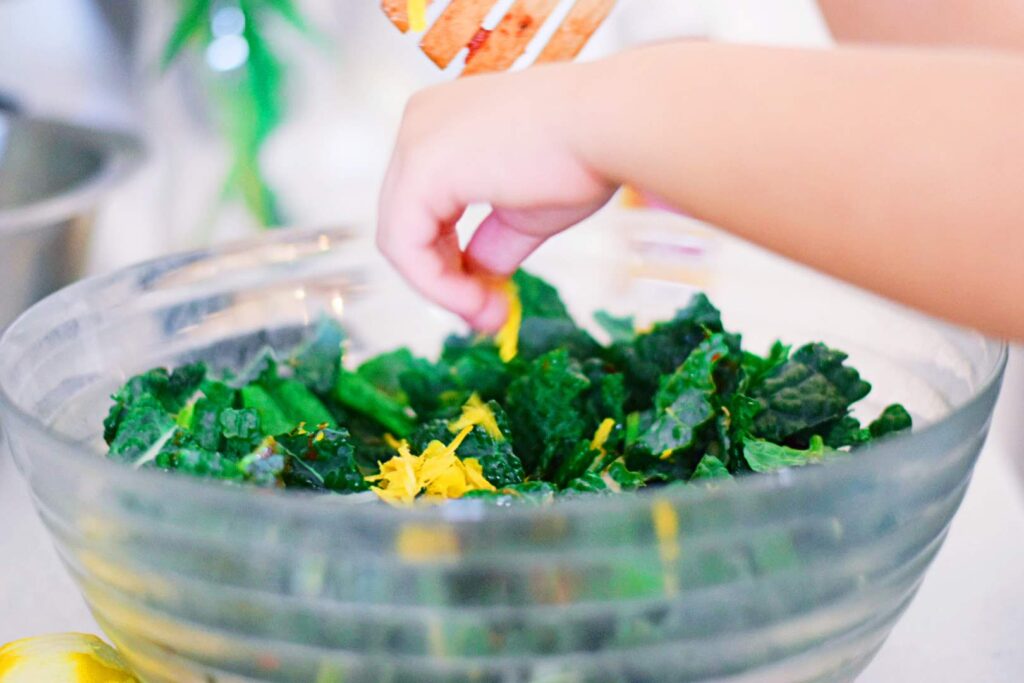 Quick preserve lemons
One of the best bites of this salad is when you get a pop of preserved lemon. Preserving lemons traditionally can take weeks, but ain't no one got time for that.
A trick I learned from Blue Apron a few years ago was to quickly preserve lemons. There are a few ways to do it. You can quickly preserve lemons at room temp for a few hours.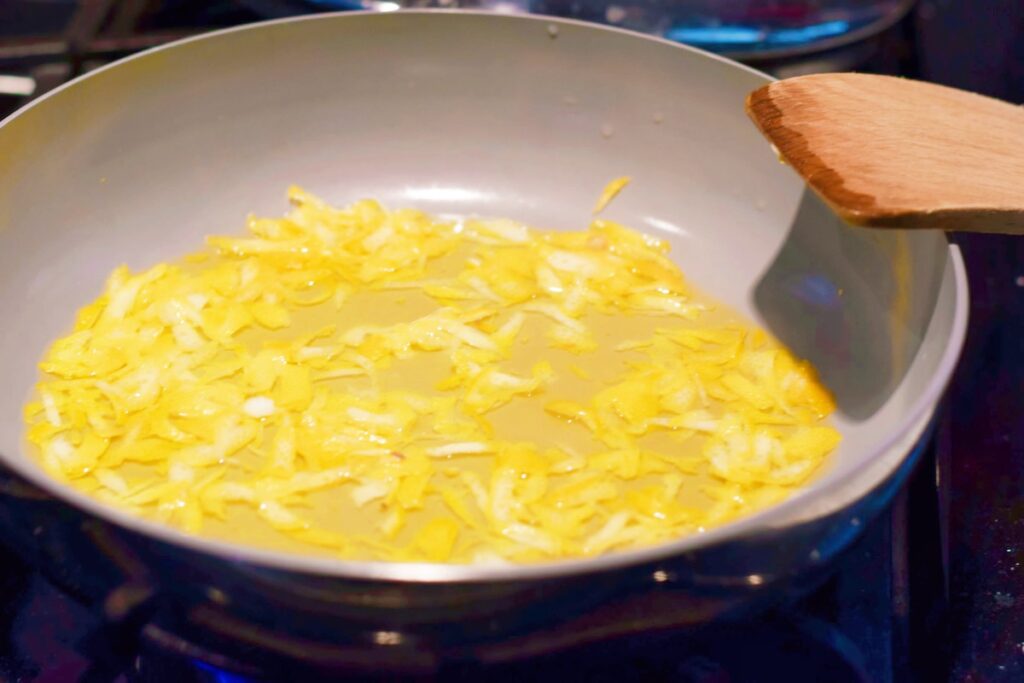 Alternatively, you can cook the rinds stove-top in a little bit of salt and water. This is the route I went.
Stove-Top Quick Preserve Lemons
Stove-top quick preserve lemons are easy and so worth it for this recipe. Here's what you do:
Using a peeler or grater, peel pieces of lemon rind off in 1/2-inch pieces.
Chop smaller if you choose.
Place in a saucepan and sprinkle with salt.
Top with water so that it barely covers the rinds.
Simmer low and slow until water is reduced and rinds are tender.
Add more water if needed until cooked to your liking.
Cool before putting in a salad.
Make the salad dressing
If you want alternative dressing recipes that use more simple ingredients you might have on hand, I've listed some a the bottom of this article.
If you're going to get your hands on some of the orange muscat champagne vinegar mentioned above…you're not going to regret it. This vinegar packs so much flavor on its own.
To make it, simply combine your olive oil, champagne vinegar and lemon juice. Shake it up in a mason jar or repurposed empty jam jar. My general rule of thumb when making dressing is to keep the vinegar to oil ratio at about 1:3. Do what you please though!
Assemble the salad
Once you've prepped all the ingredients, it's time to put it all together. In a large bowl, combine the kale, sliced grapes, roasted red peppers and quinoa or couscous.
Toss with your dressing and top with Parmesan and sunflower seeds. Tossing a salad in layers like this is a personal preference. Feel free to load it all in at once and combine from there. Will be just as good.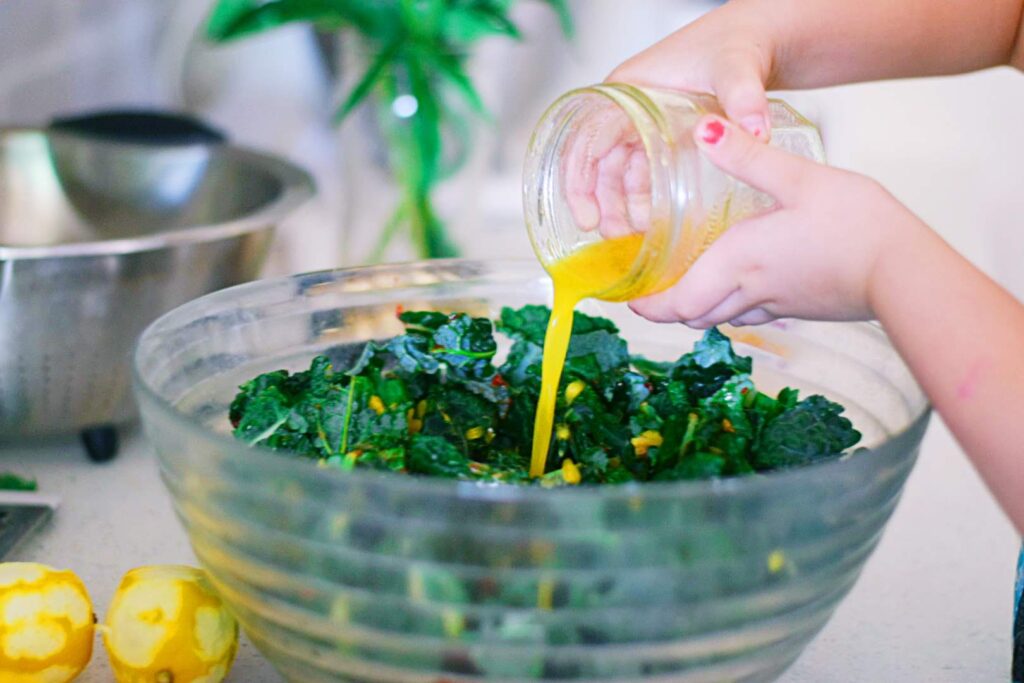 *Recipe notes
I realize not everyone will have Trader Joe's orange muscat champagne vinegar on hand. In fact, when I looked for it online I saw some articles suggesting it had been discontinued. Maybe it's made a come-back? I don't know, but I definitely bought it from our Trader Joe's within the last two months.
If you want a dressing that achieves the same citrusy effect, here are some recipes that look pretty good.
I haven't personally tried the recipes listed above but I'm sure they're great! If you do try them, let me know how everything comes out!
It was so fun to make this salad with Clara. I'm trying to get her to help in the kitchen more often to try to combat picky eating. It sort of works.
Although a mini sous chef isn't required, it's highly encouraged! Be sure to share how your salad came out if you give this recipe a whirl by tagging #theflowerbungalow on Instagram.