Allow me to introduce you to this spiced honey latte, which has been on repeat at our house lately. It came into my life at the perfect time — I was feeling in a rut with my beloved coffee routine.
We are total espresso-heads at our house. Of course, this is because we received a Gaggia Anima Prestige as a gift two years ago.
This coffee maker grinds, presses and dispenses perfectly-made espresso with the push of a button. It even empties the grounds into a self-contained compartment, which we have to empty about every other day because we drink it so much.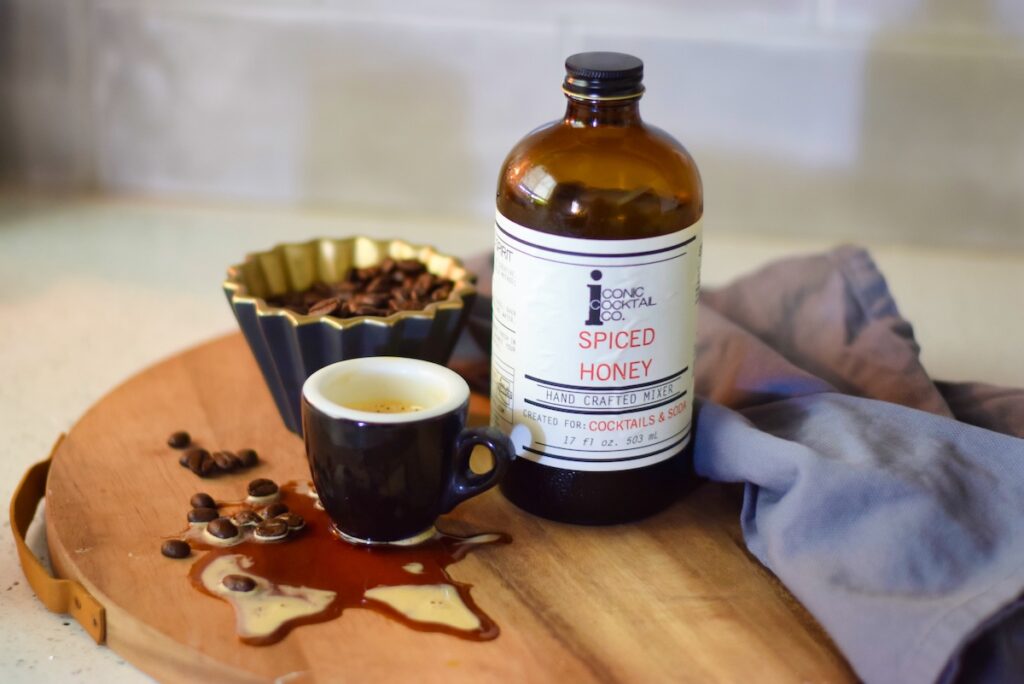 Searching for the perfect espresso
Come to think of it, we might have a coffee problem. But really, is there such a thing? The only problem we've been having lately is we can't seem to find an espresso bean that we love. We've tried Press Coffee Roaster's "Twitch" and "Spitball" espresso beans, and although I prefer "Twitch" between the two, I can't say that I'm blown away.
Normally, we have either Lavazza Super Crema or Wink Coffee Super Crema on hand. I recently picked up some Trader Joe's Barista Espresso coffee blend, and we were pleasantly surprised by them, but they come in a pretty small bag.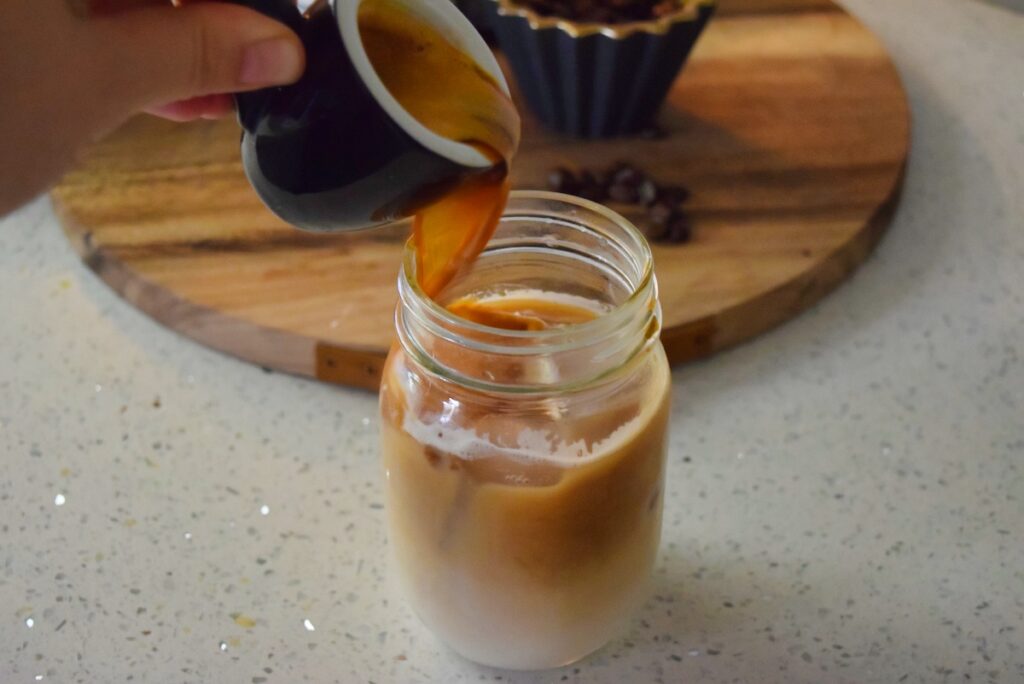 Basically, if you know of any local coffee roasters who make a good espresso bean, holler at your girl! I'm also considering a monthly coffee subscription service to try some small-batch beans too.
I love you a latte Iconic Cocktail Co.
It's no secret, one of my favorite local companies Iconic Cocktail Co. makes the best small-batch handcrafted mixers. Back when life was normal, I loved stopping by their booth at weekend farmer's -or holiday- markets to grab gifts for friends and family, and myself, naturally.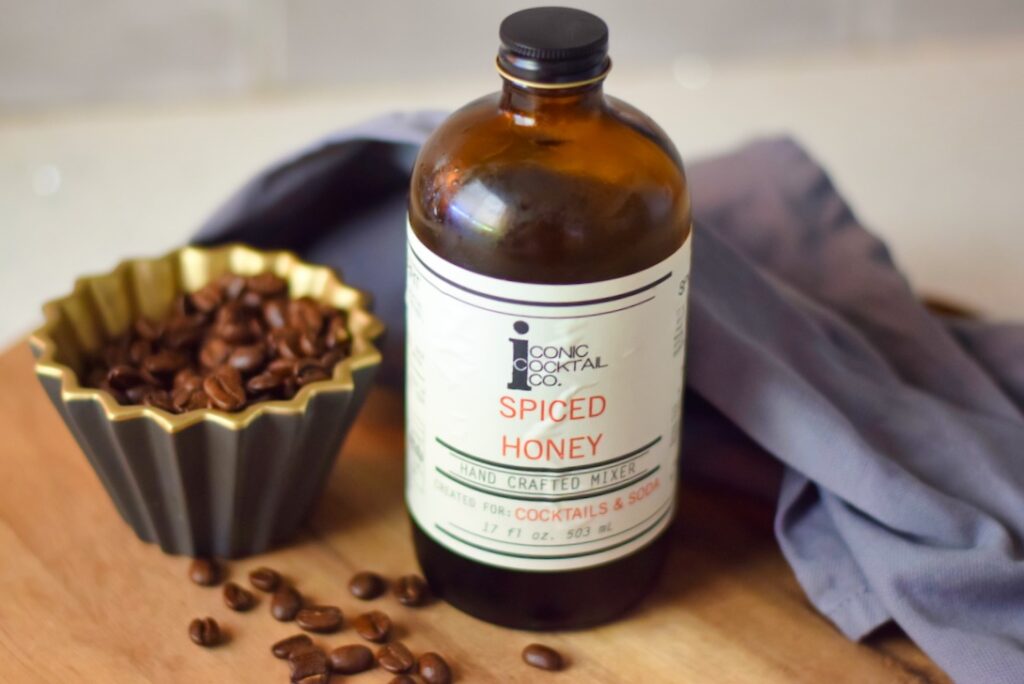 A few years ago, I had the pleasure of hanging out in their kitchen while they made a batch of mixers. I was there to grab pictures for a blog I wanted to write, but this is before I realized my camera lens was broken. I was frustrated by the quality of the photos I took, but a few came out alright, I guess. For funnies, I'll have to dig those up and share them!
But back to today, and this spiced honey latte, I'm thankful they quickly ship their products so good drinks can go on, even though these are strange times. They are actually having a sale this weekend, and do from time-to-time. I suggest stocking up on a pack when they do!
They make the best on-hand gifts if you need one last minute. Or you will just have more mixers in your barsenal (get it? Bar + arsenal?!) when the time comes for a fancy drink. Their handcrafted mixers are great for mocktails, cocktails and even – now I can attest to – coffee.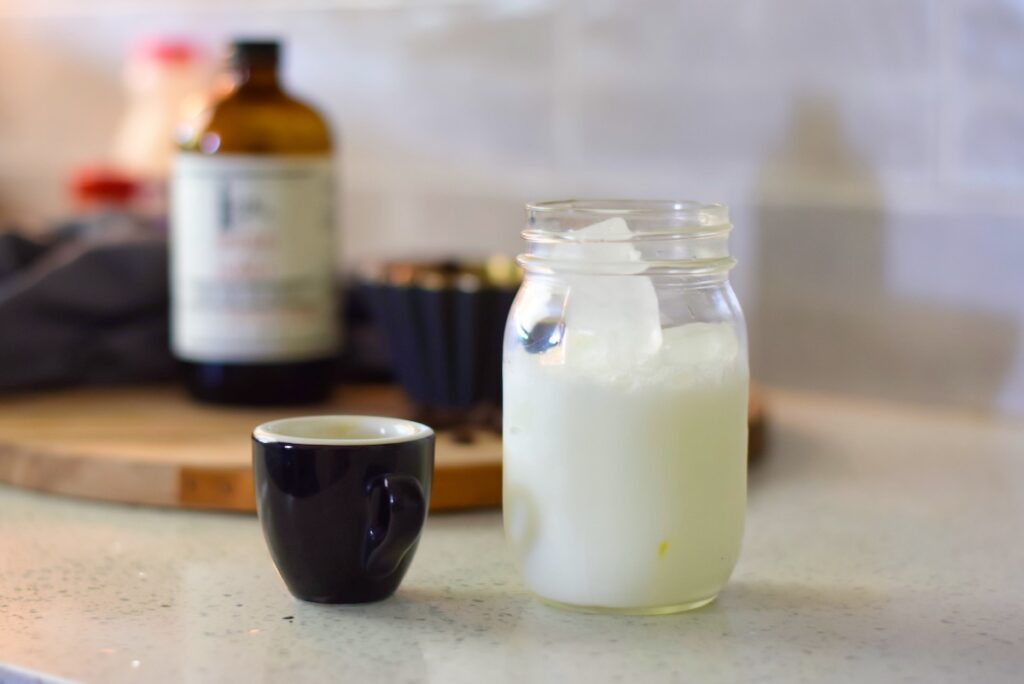 How to make a spiced honey latte with cinnamon cream
To make this easy-yet-fancy coffee drink you'll need:
1 or 2 shots of espresso or coffee
Milk of choice
Ice (if you want it iced, obviously)
Heavy cream
Cinnamon
Electric whisker (optional)
You don't have to top it with the cinnamon cream, but obviously, I recommend that you do. If you're enjoying this latte hot with regular coffee, then make your coffee and put a splash of milk in it. Follow it up with an ounce (or to taste) of the Spiced Honey mixer.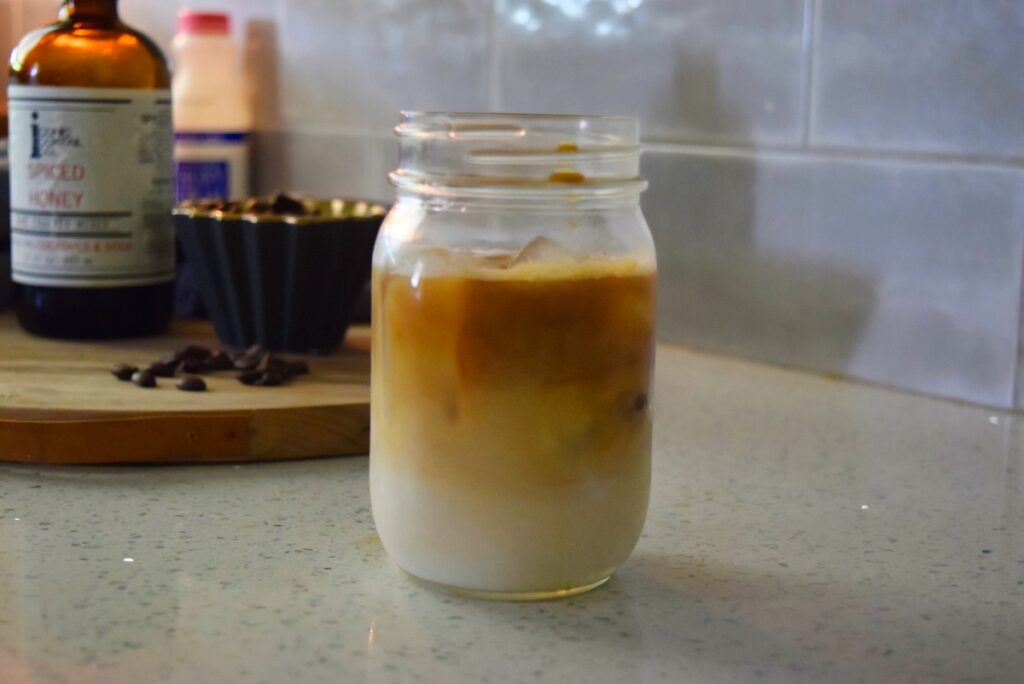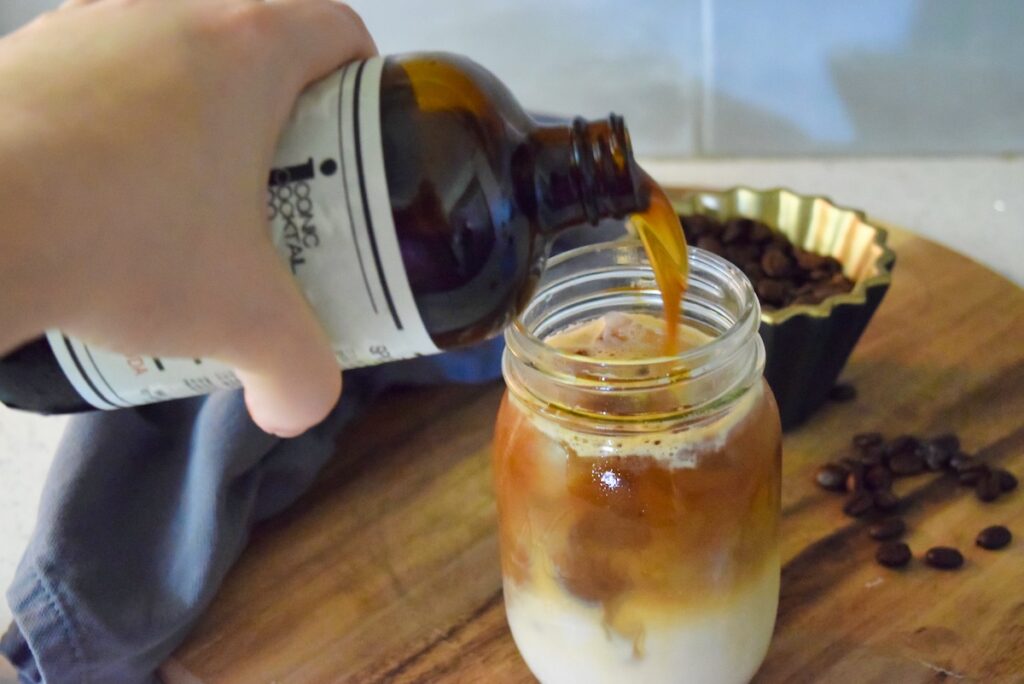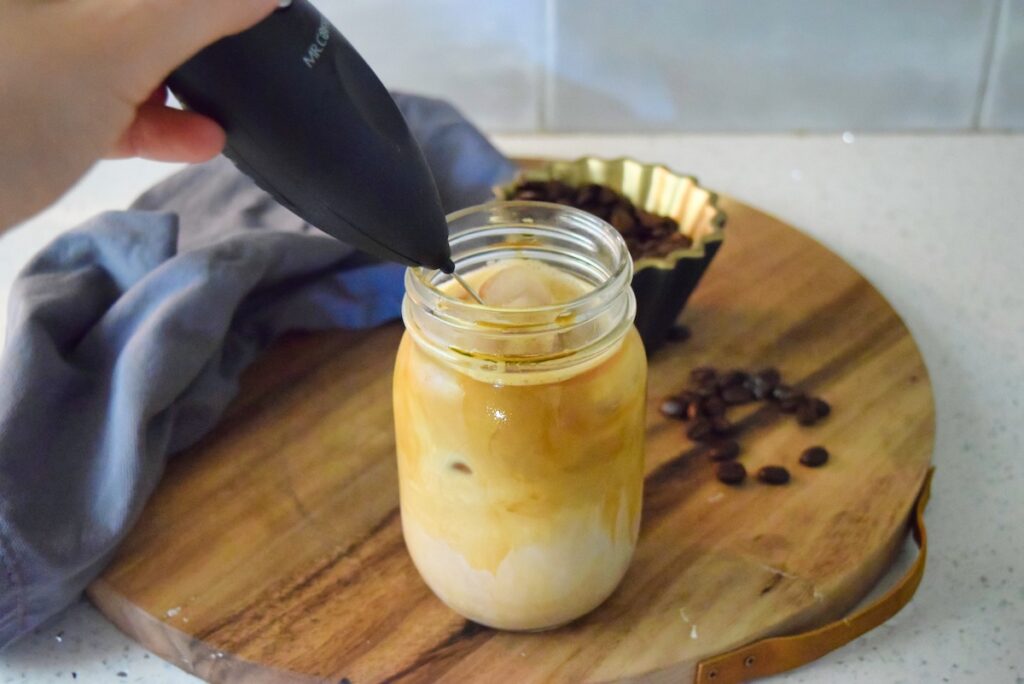 If you want to make an iced spiced honey latte, here's what you do:
Fill a glass with ice and milk of choice, leaving some room at the top.
Pull your espresso shot(s), mix 1 oz spiced honey mixer in with the hot espresso or coffee.
Whisk for a second, and then pour the spiced honey espresso or coffee mix over your iced milk.
Give your glass a lil' shimmy twist thing to combine the ingredients.
Top with already-made whipped cream or make some cinnamon cream.
Or there's always the topping-it-with-nothing route. But again, I don't recommend that. Although, I won't judge you if you stop there.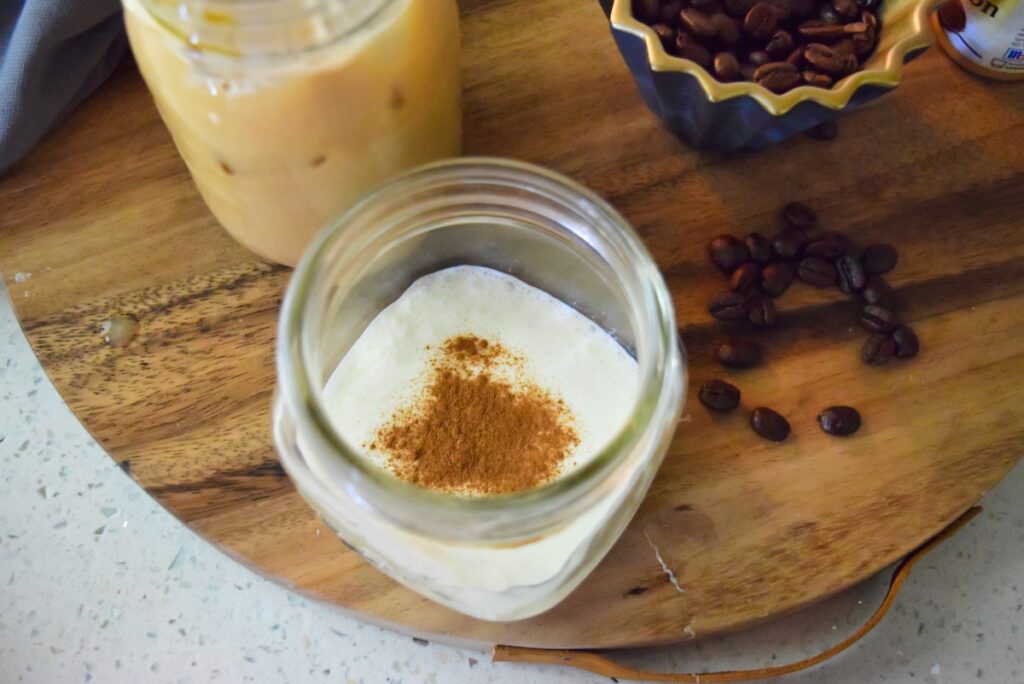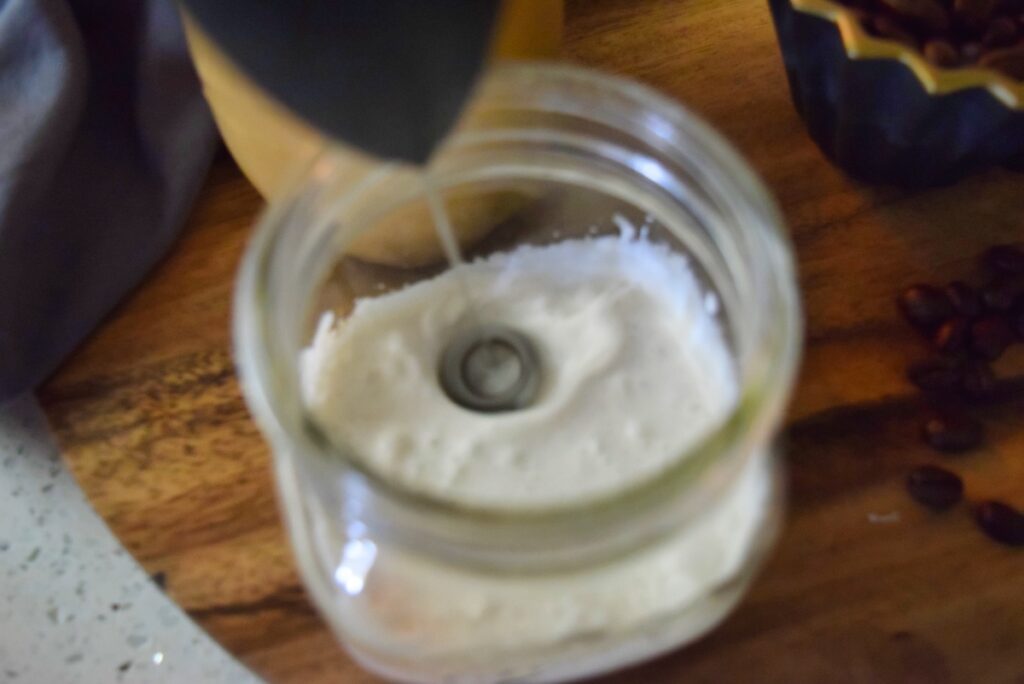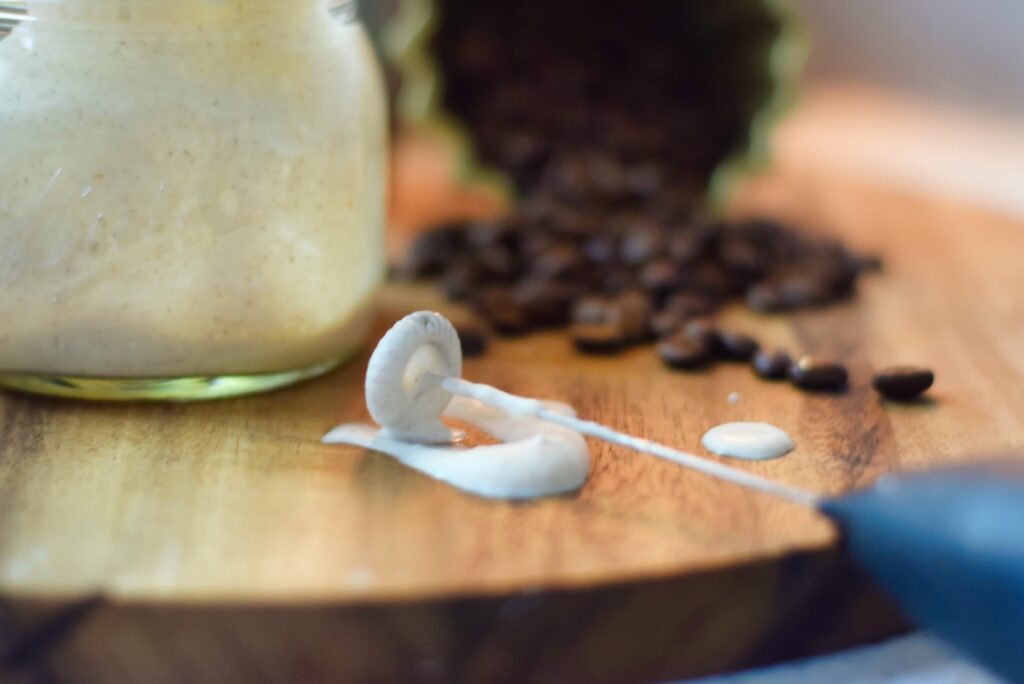 To make the cinnamon cream:
Pour a little bit o' heavy cream into a jar or bowl.
Put a splash of the spiced honey mixer and cinnamon to taste in the cream.
Whisk with your electric whisker for several minutes, moving the whisker up and down to create more air in the cream.
You can also pour the cream straight into your coffee drink and then whisk, keeping the whisk tip towards the top. This will give you a bit more of a cinnamon foam.
A yummy way to support local
You know I'm a big fan of supporting local! When you purchase any mixers, you're doubly supporting local. Iconic Cocktail Co sources their ingredients locally! The spiced honey mixer is no different. It's made with local honey and spices. I'd also recommend the Cascara Vanilla and Salted Cocoa Nib mixers for coffee.
As I said, they're having a sale this weekend and today's the last day! Be sure to grab a pack of mixers and keep your eyes out on their seasonal flavors. I have a handful of them in my fridge now, and I can't wait to make garden-fresh cocktails in our new house with them!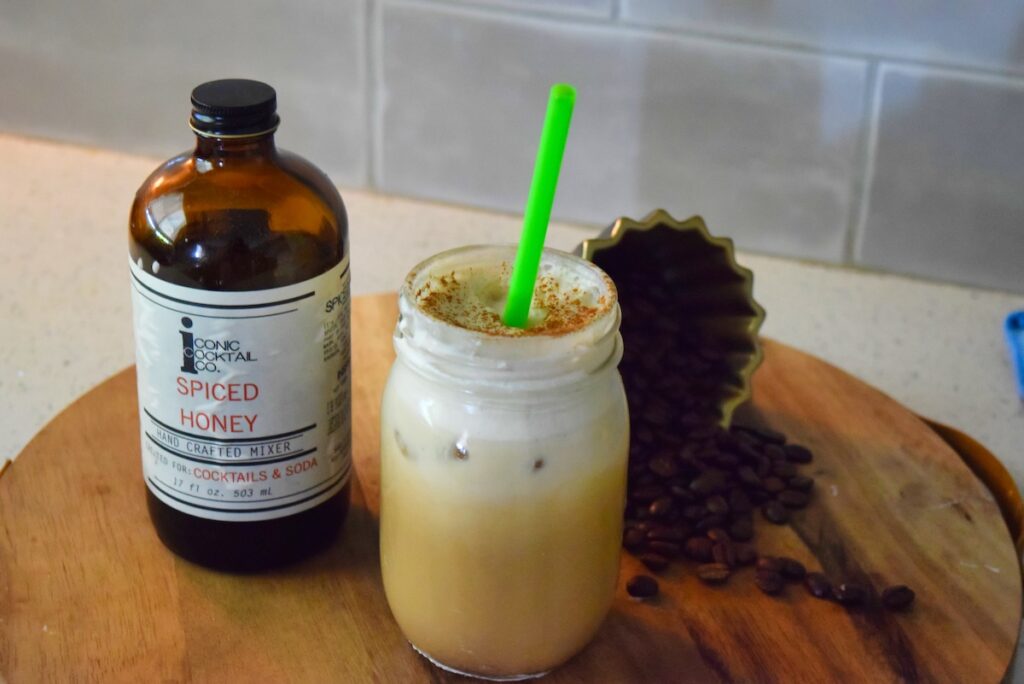 At a minimum, keep up with them on Instagram or be sure to check out their blog and recipes online! You can sort by mixer flavor, season and spirit. It's such a great resource. And of course, let me know how your latte comes out if you try one!