2022 is off to a great start as we work to fill our brand new garden beds. It's been really chilly, so it's not the most ideal time to start a new garden, but what the heck. We're going for it anyway!
We started our first garden back in November 2019 which included two 10 foot garden beds. We recently had two more garden builds built in the same size and style, doubling our growing space!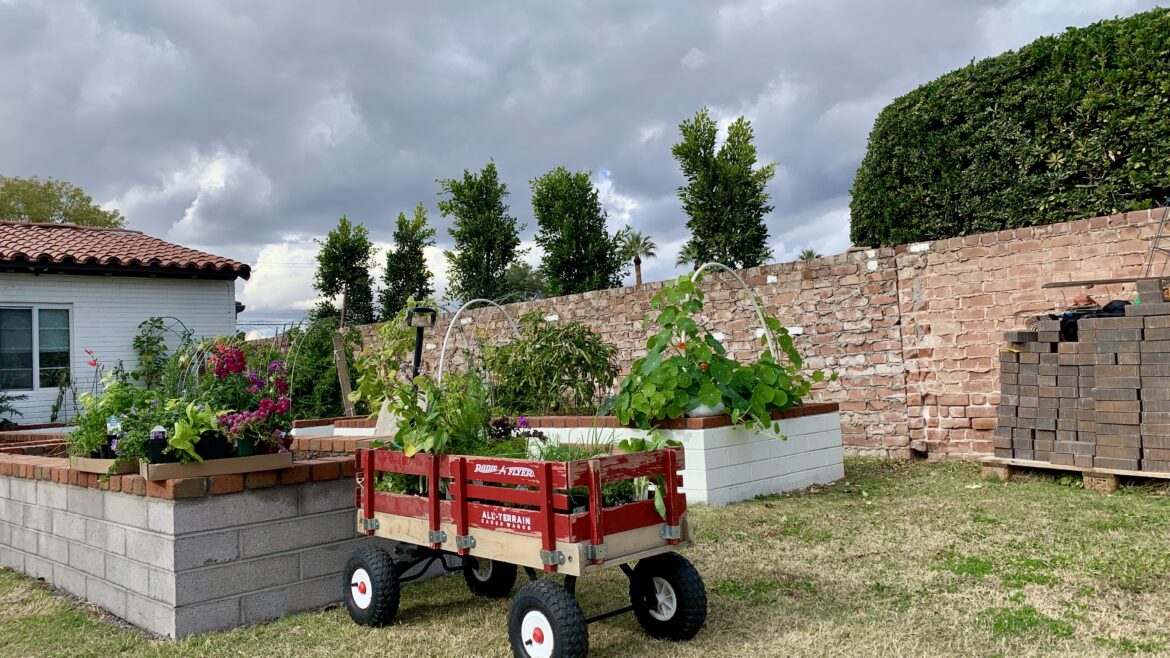 This is very exciting for me as I tried to cram as much as possible into our fall garden. Much to my disappointment, I learned there is such thing as "too much" packed into a garden bed. Crowded plants fighting for the same nutrients and sunlight don't grow well, like at all. I knew they wouldn't I guess I just had to find out for myself — the hard way.
I've learned a lot in my first year of gardening. One of those lessons was not filling our deep beds enough so that half of the bed is in a shadow from the sun shining on the tall sides. So I knew that I had to fill our new beds to the brim, so our plants got the most sunlight exposure possible.
Filling our garden beds
I knew that would mean we needed a lot of dirt, and dirt is not cheap believe it or not. So we decided to try something a little different this time.
When the garden beds were built, the crew had broken up all the grass and turned the dirt over inside of the beds. That sat for about a month before I put a bulk order of raised bed mix dirt in with Arizona Worm Farm. They delivered the dirt right to our driveway and dumped it in a big pile.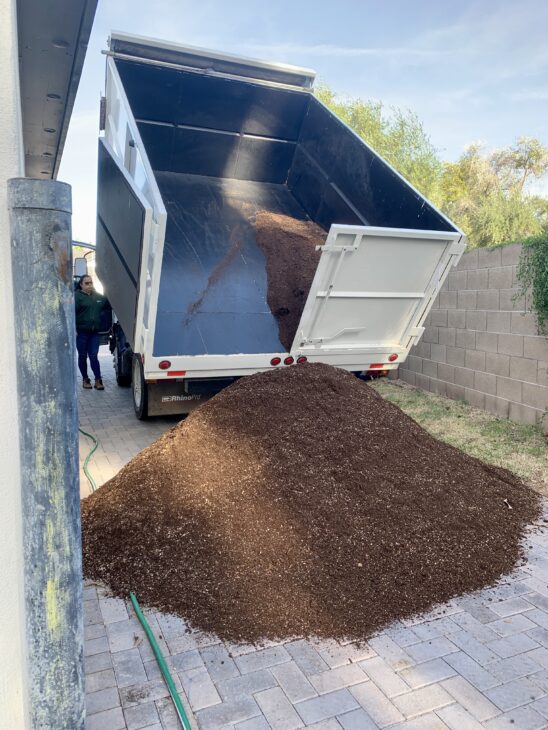 I leveled the existing dirt in the beds to get a head start on the height. I decided 12–18 inches of good dirt was about right, so I covered the existing dirt with a bunch of cardboard as a foundation for the good dirt. This is my attempt at keeping the wild grass at bay, I just hope it works
Little by little, we wheeled the worm farm dirt over to the beds and filled them until they were about six inches full from the top.
Preparing the new garden bed's soil
Before planting anything, you've got to feed your soil. I'm learning more and more that this is the most important step! Although the soil mixture I got from the local farm is plenty healthy on its own, I decided to amend the soil with a few additional items: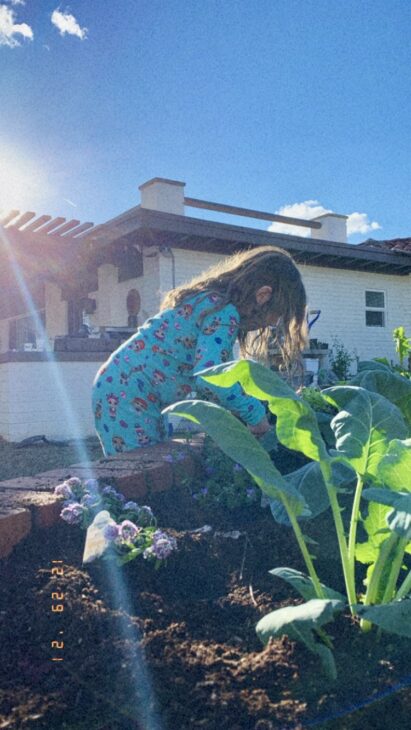 There is such thing as over-fertilizing so I was sure not to use a heavy hand when it came to amending the new garden beds. The timing worked out perfectly, we got a few rounds of rain the same day we amended the soil. It was just the right amount of rain to help the nutrients seep into the soil after I tilled it one last time.
What to plant in new garden beds in December / January
Right now is not the most ideal time to start a garden, but it is possible. For now, I am sticking to hardy winter greens, onions and brassicas like cauliflower and broccoli. I'm also sowing beet, carrot and radish seeds as those can be sown in succession for the next few months.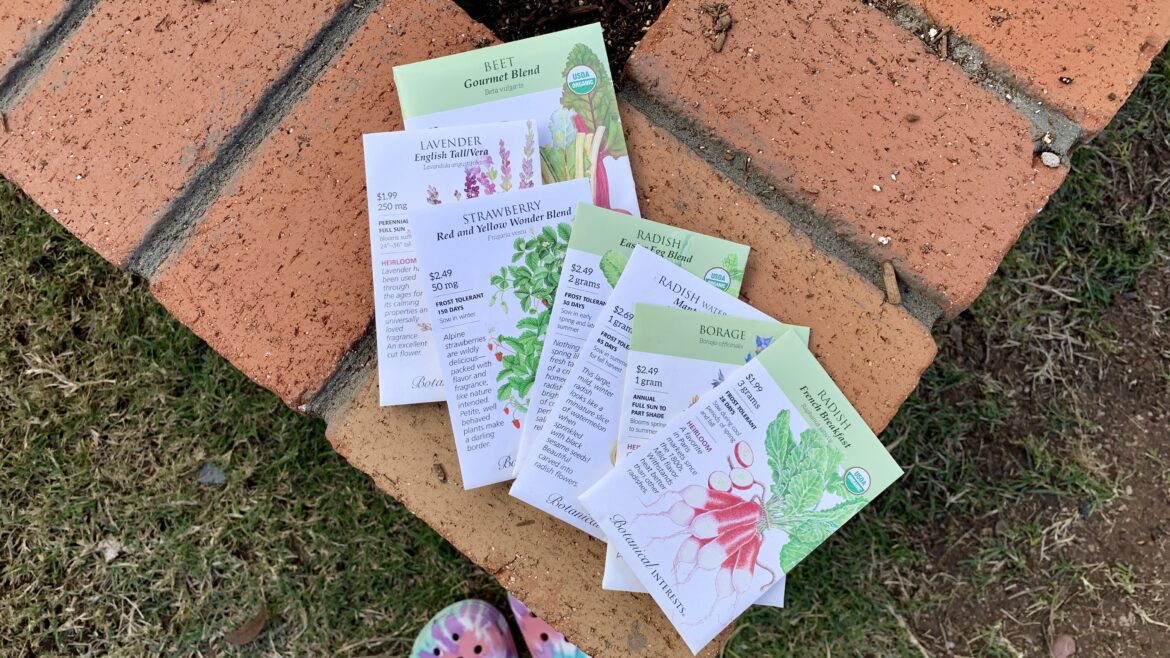 I've been really inspired by the big, trailing nasturtium plant so I decided to pick out some trailing flowers and greenery to hold us over until spring.
Right now is a really good time to plan for the spring garden, order seeds and start seeds indoors for January and March plants. Until then, I'll be fighting off these frosty mornings and tending to our winter garden!