There has been so much going on lately, that we were long overdue for a proper date. Naturally, that made our recent opportunity to visit two immersive experiences here in Phoenix even better. We hadn't planned this evening for long, but we had some plans that fell through this week.
Once I got past the heartbreak of a concert I had been looking forward to getting pushed out to March of next year, I demanded that we didn't let the sitter go to waste. My husband immediately booked us reservations at a new bar and a traveling art exhibit.
But this wasn't just any bar or traveling art exhibit.
Curious cocktails at 36 Below
36 Below is a new underground (literally) speakeasy located underneath the Arcadia location of Sip Beer and Coffee Garage. It used to be home to Undertow, one of the sister immersive experiences, but recently became the new home of 36 below as Undertow moved next door.
It's a cozy little space so I don't necessarily recommend it if you're claustrophobic, but I do recommend it for several other reasons. For one, the theme is pretty magical, think similar to The Garden of Eden. You can read the story behind the concept on their site.
Untamed plants, shrubs and wildlife are channeled through the decor, cocktails and special touches throughout the experience. Just like its sister experiences next door, Undertow and Platform 18 at Century Grand, the overall experience invites you to step into another realm.
My favorite drink of the night from here was "The Genesis". You can check out more from this Instagram reel I posted!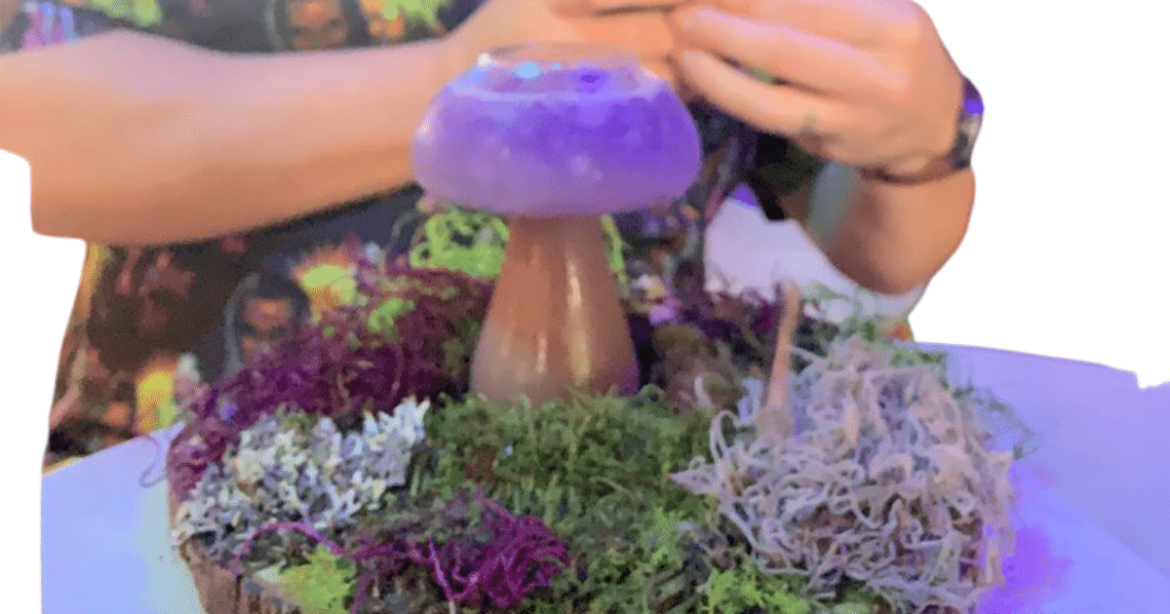 Transport back to the past in a futuristic way at Van Gogh exhibit
Vincent Van Gogh paintings, music and state-of-the-art projections collide in an awe-inspiring display at The Van Gogh Exhibit Phoenix. This is a new way to experience art and history and it was a total blast.
Next, we stepped into the world of Van Gogh for the second part of date night. Located in the heart of Old Town, the exhibit is set up for the next few months. And yes — they have a bar there! (Score!)
The exhibit features whirling, twirling projections of Van Gogh's art that envelop viewers to the beat of music. Structural support beams throughout the room were cleverly covered in mirrors to reflect angles of the exhibit that would otherwise be out of sight.
According to the website, over 500,000 cubic feet of projections are displayed on the walls and floor of the room. I think it would have been really cool if the ceiling was utilized too, but it was obviously still a really unique experience.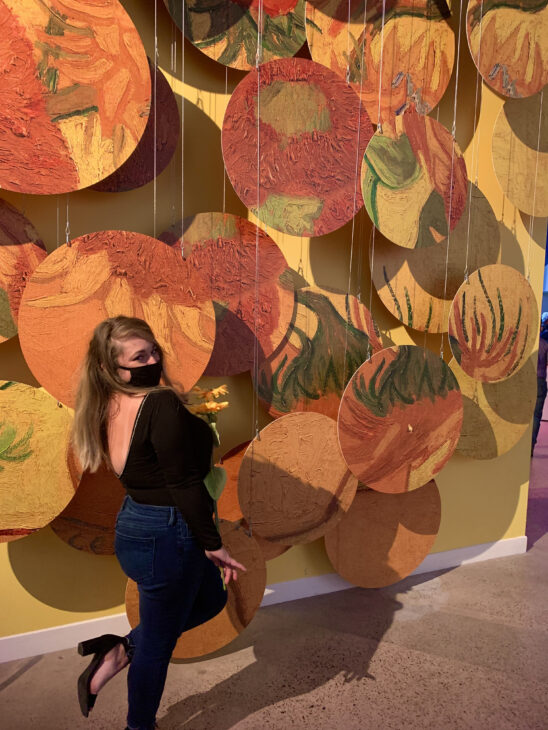 I wish I had more photos to share but you should just go check it out with your own two eyes!
Two immersive experiences to make up a unique date night
You'll definitely want to atleast check out the Van Gogh exhibit sooner than later as it's only here temporarily. Both experiences require reservations, but planning ahead is so worth it! 36 Below is the perfect jumping off point, just be aware that due to the establishment's size they limit seating to 90 minutes per reservation.
Do these sound like places you'd want to make a date night out of? If you visit either, let me know what you think! And if you have other fun date night ideas please share them with me in the comments below!