Have you seen these layered citrus ice cubes floating around on the 'gram lately? As a fan of fancy cubes, I was excited to create them recently for a photoshoot with my favorite cocktail mixer brand at the bungalow!
When Iconic Cocktail Co. reached out for a collaboration photoshoot I was thrilled — of course! A quick brainstorming session led us to the fact that we needed a lot of citrus and a lot of garden-fresh herbs.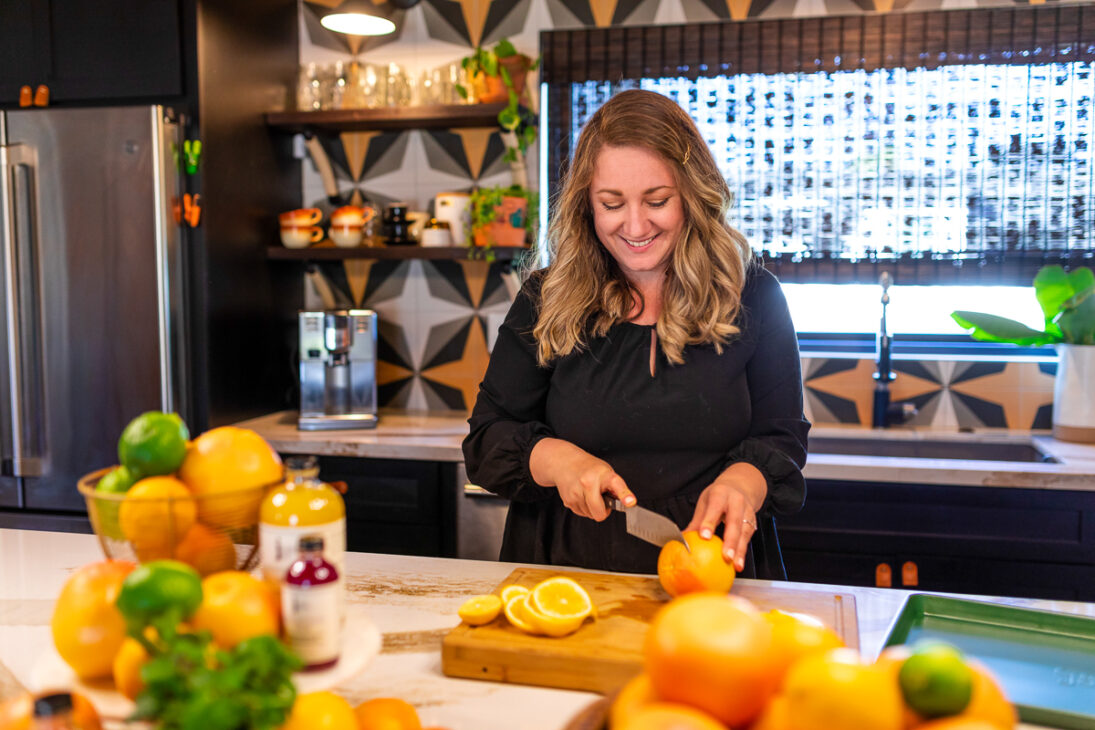 Get more out of citrus
Aside from dehydrating your citrus bounty, freezing is the best way to preserve a lot of juice. When it comes to making ombre citrus ice cubes, you can use freshly squeezed or store-bought juice. And hey, if you have some citrus juice stock-piled in the freezer, wouldn't it be funny to thaw that out just to turn it back into an ice cube? I digress.
I happen to find the ceremony of juicing citrus to be one of the more exciting parts of this process, the kids love doing it with me (I actually have proof of this in an IGTV post).
Whether you decide to juice your own fruit or use store-bought juice, these layered citrus cubes are always a good call. They're easy-to-make and add yummy pops of color to deconstructed mimosas or Iconic Cocktail's Spring Punch recipe.
So grab some juice, ice cube trays of choice, and let's make some pretty citrusy cubes!
Types of juice you should try
Tangerine
Navel
Cara Cara orange
Grapefruit
Lemon
Lime
Blood orange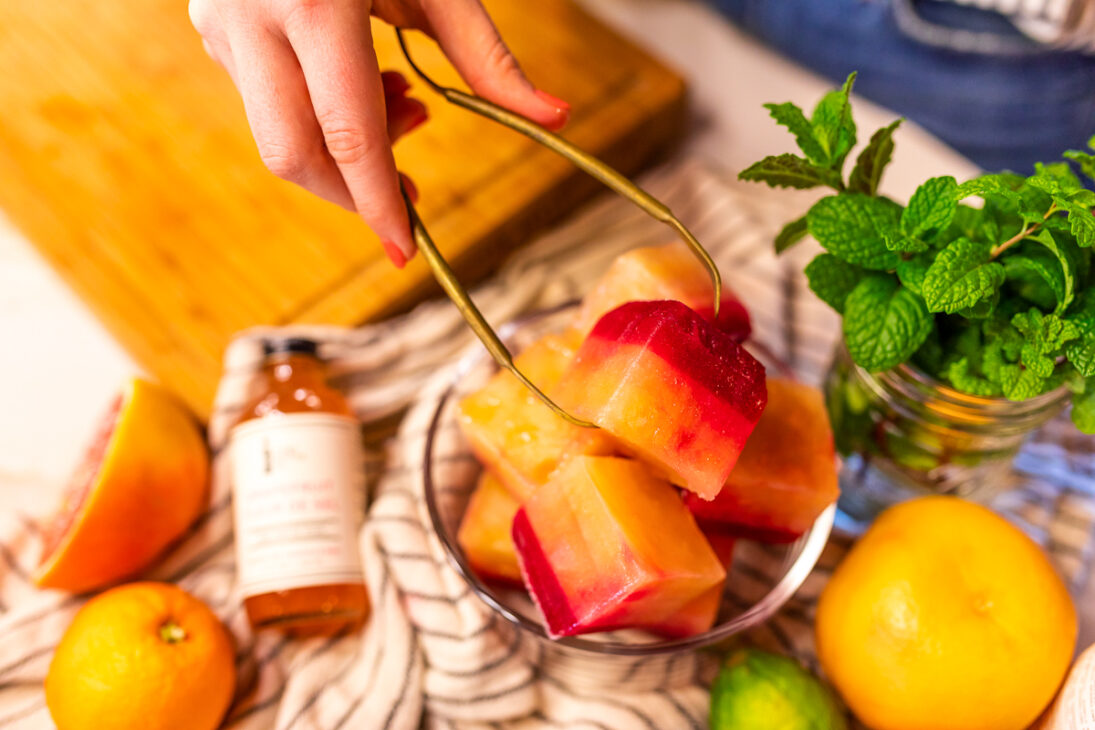 How to make ombre citrus ice cubes
Decide what type of ice cube mold or trays you want to use. Consider the glasses or recipe you'll use them for if you're making them for a specific occasion.
Pick two or three juices you want to use in your cubes.
Decide what order you want to freeze layers in, I suggest starting or ending with the darkest color.
Fill the cube tray in halves or thirds with each juice, freezing each layer.
Carefully pop the cubes out and store in baggies or covered containers in the freezer.
My almost fail: my cubes were perfectly layered until I took them out to make room in the freezer and accidentally left them on the counter too long. I was so sad to realize it after some time had passed and they began to melt and the colors ran into each other.
But you know what, we went with it and they're still beautiful and delicious. The bigger cubes made great additions to a big punch bowl.
I made a smaller version that fit into champagne flutes, both equally delightful no matter the size. So you can't go wrong no matter what flavors or size you choose.
And might I add, that these would be the perfect addition to any drink bar! What flavors are you going to try?!