Summer Sangria is a refreshing treat on the longest day of the summer. It's easy, fruity and oh-so-good. The best part is, you don't have to go through the trouble of making the sangria. I sure as heck didn't.
Summer solstice: another hot-as-hell day
As I begin to write this, I now realize yesterday was technically the Summer Solstice. The solstice marks the start of summer or winter, depending on what hemisphere you're in.
The Old Farmer's Almanac is a great resource to learn more about The Summer Solstice.
No matter where you are in the world, it's at the exact same time. Every year, it's one of two days where the axis of the Earth is tilted closest to the sun. According to timeanddate.com, the Summer Solstice can be between June 20-22 each year.
All around the world, people honor the start of summer in different ways. As for us, we are celebrating by clinging to the comfort of our air-conditioned home in the desert.
I do love the romanticized notion of the solstice. But it's already felt like summer in Phoenix for a long time already. So really, it's just another hot-as-hell day. Oh, there's even more sun today you say? Perrrrrfect. Queue the sangria.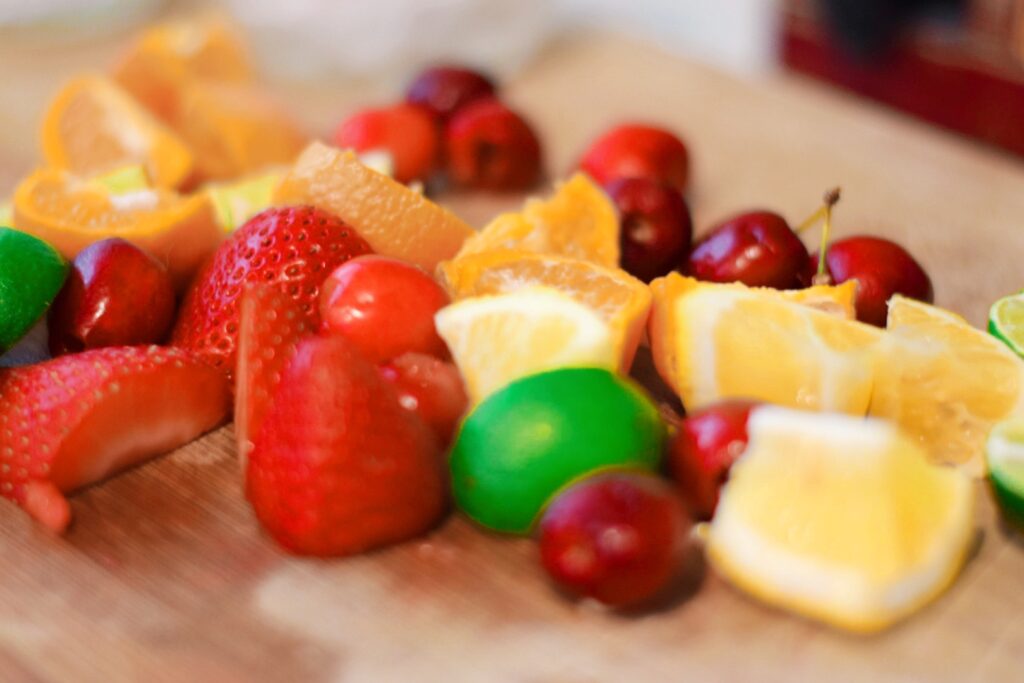 Enter summer solstice sangria
I must admit I'm no expert on solstices or the history of sangria. However, I do know from my Italian studies in college that "sangue" is how you say "blood." So I guess the name makes sense? Although, I'm going to guess we've all figured out by now that there are many kinds of sangrias out there. White, red, bubbly, rose…. it's all good.
The best part about this Summer Solstice Sangria? It came from a box! I have no shame in my boxed wine game. I feel like we've all come around to the idea of boxed wine. If you have strong feelings otherwise, please, I'd love to hear your thoughts.
As a boxed-wine connoisseur, I recently took note of the blocks of wine at Trader Joe's. We've tried the Pinot Noir, Shiraz and now this Sangria. No complaints from us.
And if you ever want to feel a rush of power, you must call dibs on the first pour. There's nothing better than the powerful flow of wine from a freshly tapped box.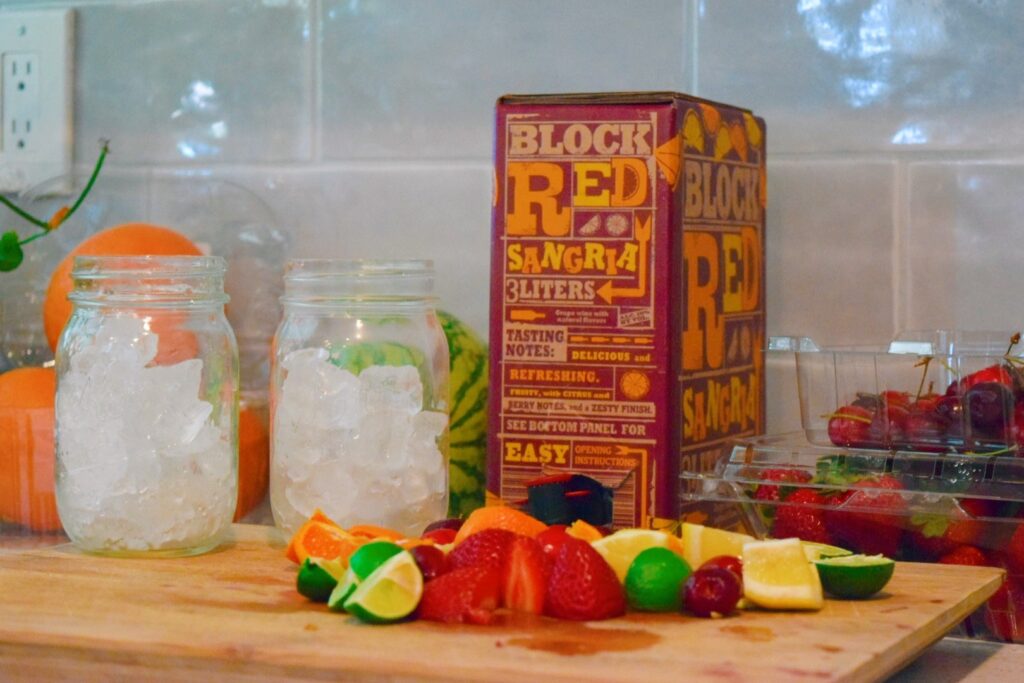 Make the sangria
This is so easy. You can make it as colorful or as fruity as you want.
Ingredients:
Box o' sangria
Ice
Sliced fruit
Orange Juice
Mint (optional)
First, I let my box o' wine chill in the fridge overnight. Then, I cut up some mandarins, strawberries, key limes, and cherries.
I filled a couple of mason jars with ice and poured the sangria in, leaving about 30% of the glass empty. Next, I threw the fruit in and topped it with a splash of orange juice. Top with a sprig of mint if you want to feel extra fancy. Voila! You're on your way to sweet summertime happiness.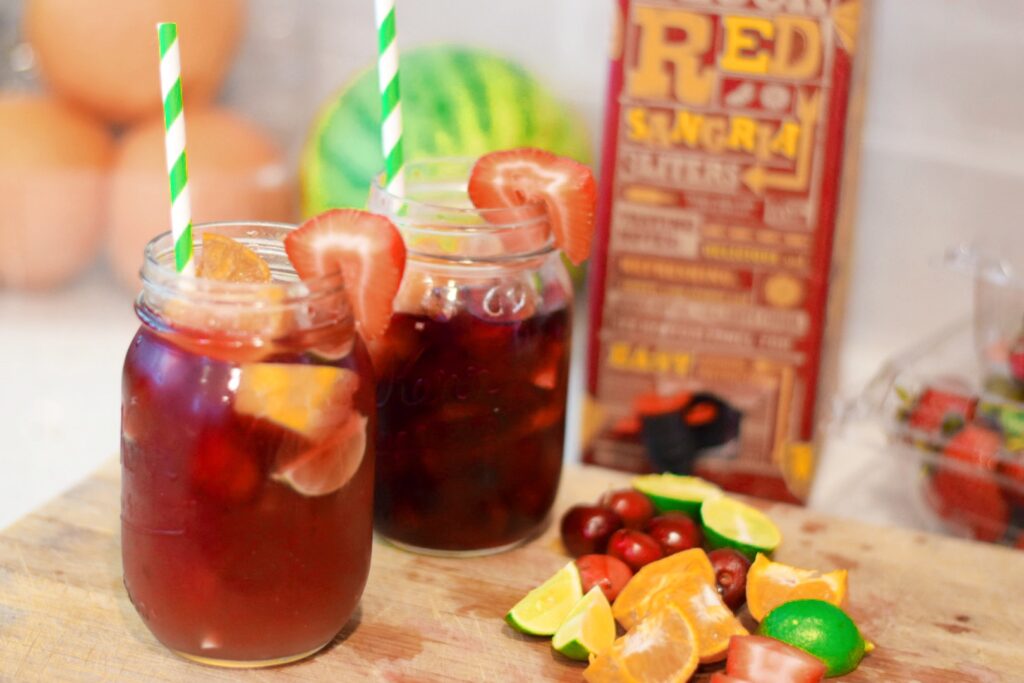 favorite local spots to get sangria:
If you don't feel up to going through the trouble of a box of sangria, I get it. No judgement here. I would like to remind you about the greatest part of the pandemic here in Phoenix – to go drinks
I know from personal experience that Postino, Chelsea's Kitchen and The Montauk all have really good sangria. Where do you go to get your sangria fix in Phoenix? I would love your recommendations in the comments below!